LIGHT GAUGE & WOOD
Renovations and new construction for offices, restaurants, and community spaces can follow a similar construction style to residential building for cost efficiency and ease of installation.
This style of construction includes utilizing cold-formed light-gauge steel products or dimensional lumber to frame walls and floor/ceiling diaphragms. Our office can help prepare Structural Plans utilizing these materials to ensure your new facility is code compliant and meets your expectations.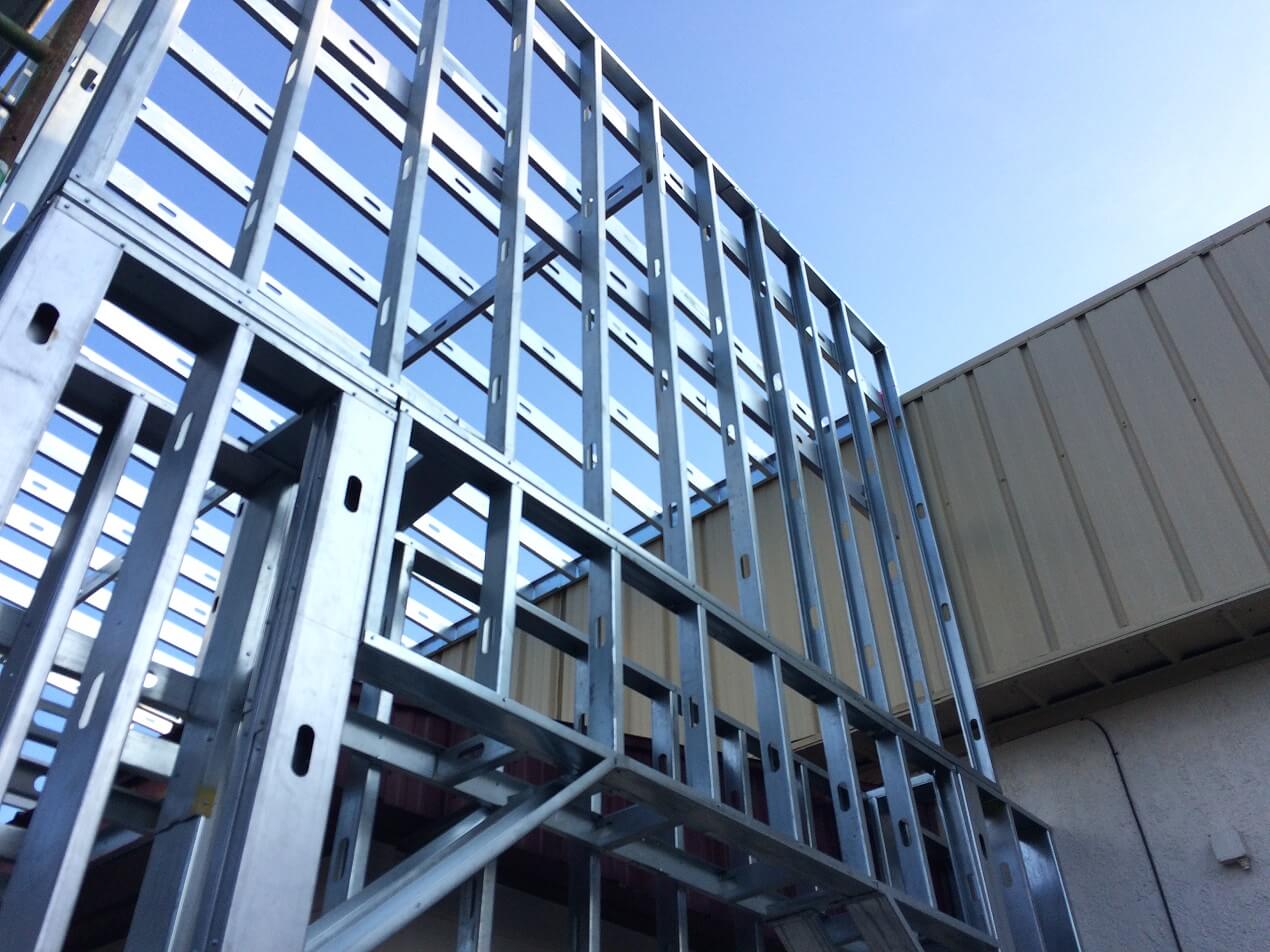 PRE-FAB METAL BUILDINGS
Pre-Engineered Metal Buildings are a cost efficient construction type to provide maximum coverage areas and are typically designed and fabricated by an independent company.
Our office can help complete your Structural Documents to accompany these metal building plans by providing Foundation Plans for your building and Structural Design as needed to infill walls and create floor diaphragms throughout your new building.
GSA / FEDERAL
The EARTHWORKS Group has experience with Design/Build & Design/Bid projects servicing various Federal, State, and Local Authorities.
We can team up with you and your company to prepare documents for Design/Build projects or to serve as a representative of your department in preparing details Construction Documents for your upcoming projects.